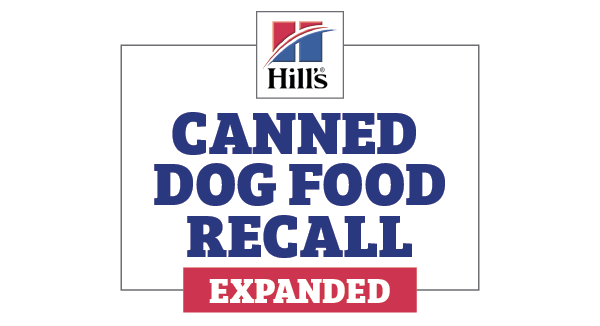 On January 31st, 2019, there was a recall for certain types of Hill's canned diets for dogs, which included Science Diets and Prescription Diets. These foods were found to contain excessive levels of vitamin D—when overconsumption of vitamin D occurs, potential health issues may arise.
Based on this recall, Hill's performed a detailed review of their canned dog foods and discovered additional canned products that were affected. These recalled products are strictly canned dog foods and do not include dry foods, cat foods or treats.
Due to this expanded recall, Hill's will evaluate, on a case-by-case basis, requests for the reimbursement of veterinary fees for dogs that have consumed the recalled diets. This reimbursement includes specific diagnostic tests and veterinarian recommended treatment for hypervitaminosis D.
If your pet has been fed the affected cans and is exhibiting signs of illness, please call us at (650) 583-5039 to schedule an examination appointment with your veterinarian. Please see below for a list of the SKUs, lot numbers and date codes of the affected products. If your dog has been fed the affected cans and is well, you don't need to take any action other than return the cans.