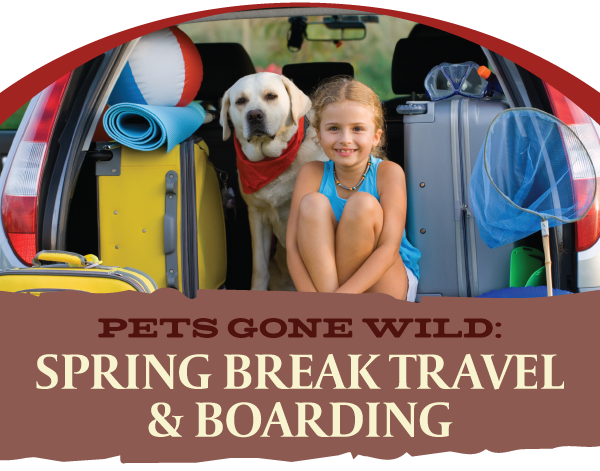 Whether you're hitting the road with your favorite quadruped or plan on boarding your pet this spring while you travel, here are a few things to put on your to-do list before you leave:
Make sure vaccinations are current. Interstate and international travel may mean your pet will need health certificates, and these require up-to-date vaccinations, as do most boarding facilities, including ours. Our SBPH veterinarian can issue health certificates if you need them, but you should call well in advance of travel. 
Like most kennels, we also ask that pets be parasite-free. This not only includes fleas but can also mean a recent negative fecal test for worms. Proof of parasite testing may also be necessary to obtain a health certificate, depending on where you're going. 
When on the road, please secure your animal companion safely with a safe, crash-tested dog seat belt or carrier. Any carrier should be secured in the backseat with a seat belt. Having your pet in your lap or in a place where they can access you while you're driving is dangerous for both of you. 
And one more word of advice: if you're planning to board with us, reservations for Spring Break are already starting to fill up, so call as soon as your plans are set. We offer clean, comfy, veterinarian-supervised accommodations with plenty of one-on-one attention and playtime for your pet.
To book your pet's boarding reservation or to make an appointment for vaccinations and health certificates, call us at (650) 583-5039.
---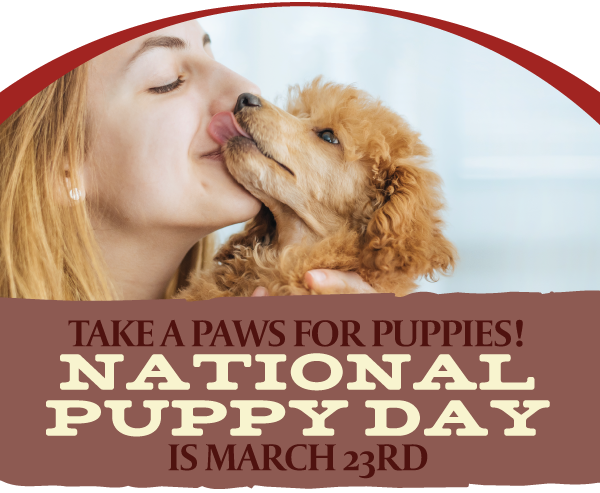 SBPH is celebrating the day by inviting you to show us your puppies! Just look for the National Puppy Day post on Facebook on March 23rd and then post a pic of your favorite puppy in the comments. We can't wait to see all your way-too-cute canines!