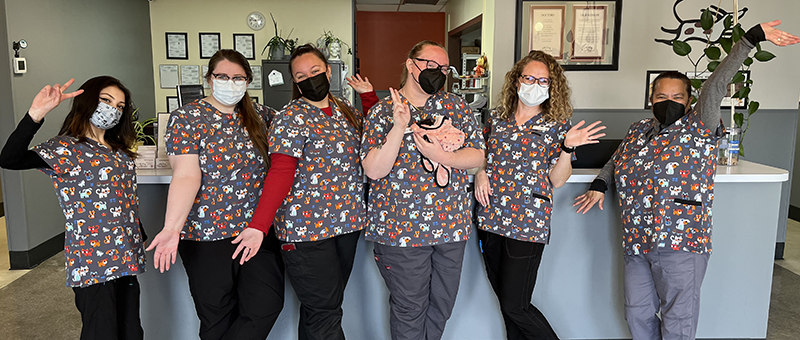 Nursing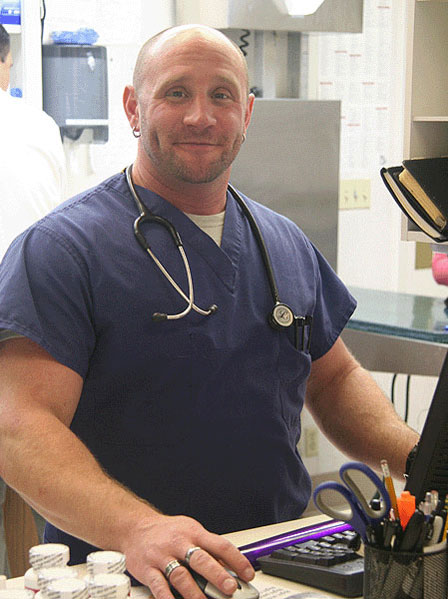 Aaron
Nursing Department Manager
Aaron is our Nursing Department Head Nurse, and HR Manager. Aaron loves all animals and people, but has a special fondness for large dogs.
He had 16 years experience when he joined us in 2006. Aaron graduated 2nd in his class at Western Career College in 1993. He then went one to receive his Bachelors in Business Administration degree with special focus on Management in 2002 from Saint Lourdes University. In addition to the usual RVT training, he also has had several years of management training and 5 years experience managing 5 hospitals. Although he is very talented in management, He is pleased to be back in general practice at San Bruno Pet. He functions not only as our Nursing Department Manager, but also our Human Resource Manager here at San Bruno Pet. He lives in San Francisco with his life partner of 7 years, and loves their pampered/special needs Old English Bull Dog, Turbo. In his time off, he enjoys weight training and going out with friends. Aaron has been instrumental in creating a cohesive and collaborative effort amongst the entire staff here at San Bruno Pet. You will find that he is articulate and outgoing. He is also our advice nurse. Aaron has spent many years assisting us to build a very talented and experienced team in order to allow our practice to flourish and be successful. Aaron loves his family very much and makes sure that our practice runs in a very efficient manner.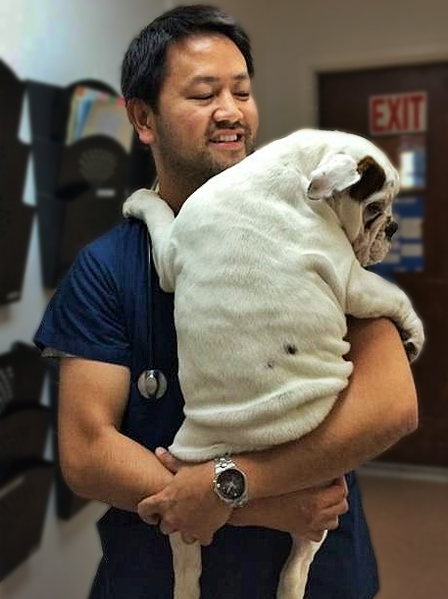 Allan
Assistant Nursing Manager
Allan has been in the veterinary field for over 13 years in which he has gained valuable experience in both general practice and emergency medicine. He recently held a 5 year position as a technician supervisor at another hospital and although he does not mind the administrative responsibilities, he is excited to have more direct, hands on interactions with our patients. Allan is great with handling animals, is detail oriented and has great organizational skills.
His professional interest are assisting with dentals and procedures, utilizing the ultrasound and x-ray machines, teaching and training, as well as trouble shooting and keeping up with equipment maintenance.
Being a bay area native, Allan grew up in Daly City then moved to San Mateo about 6 years ago where he currently lives with his girlfriend. On his days off, he enjoys hikes, bike rides, camping, photography and anything else that has to do with nature.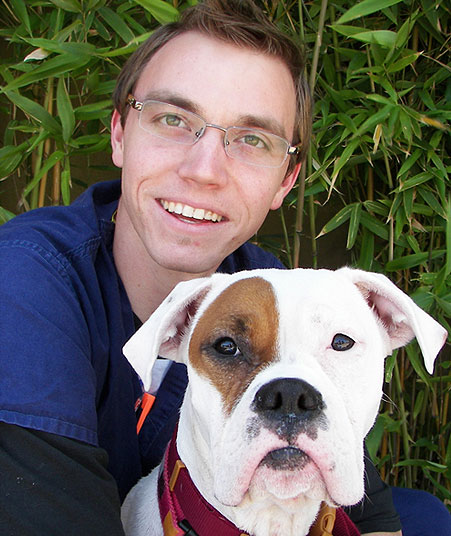 Zac
Laboratory Manager
Zac joined San Bruno Pet Hospital in 2008 as a technician and is great handling your pets. Heralding from Hawaii, Zac now lives in Pacifica with friends and his rescued Boxer "Isabella." She is a bundle of excitement when you meet her and is a survivor of Parvovirus. With over 5 years of veterinary experience and attending Skyline College, Zac has been a great addition to our team.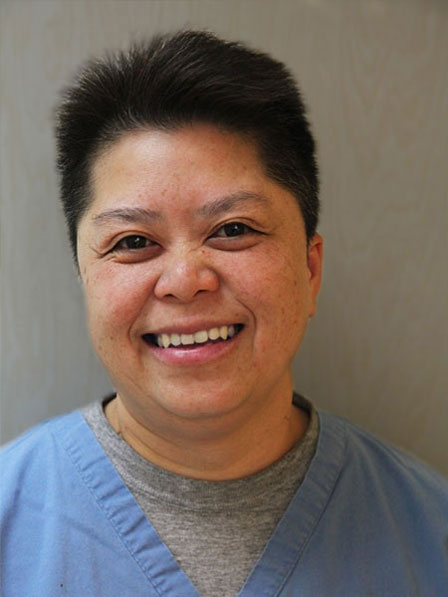 Paula
Senior Level Veterinary Assistant
Paula started working at our hospital in 1996 as a kennel attendant. After two short years she was promoted to the treatment room as a veterinary assistant. She took a break from veterinary medicine in the year 2000 but was asked to return in 2004. Paula has been a valuable core member of our nursing team for well over 14 years now. With her infectious smile and positive attitude, it's impossible for your pets not to love Paula. As our resident chihuahua whisperer, she shares her home with five dogs and three cats.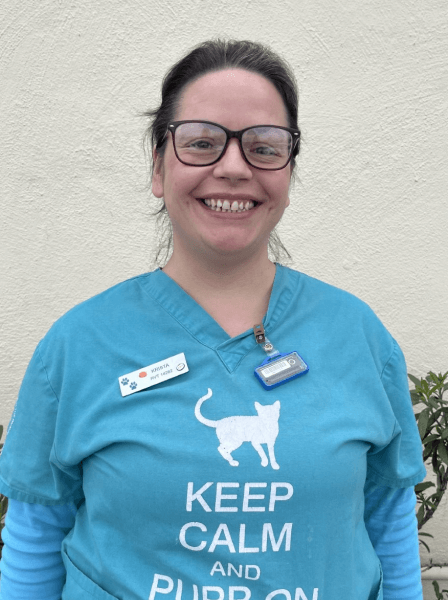 Krista
RVT
Krista grew up in the San Francisco area and has previously worked with Dr. Barchas at a local emergency clinic. She has a lifelong love of animals that began with zoo classes as a small child—and later led to her role as an Animal Keeper.
Krista brings many years of talent and expertise to the team, and enjoys teaching others as a part-time instructor in the Veterinary Technology Program at Foothill College. She is passionate about her job and treats every patient as if it were her own!
In her spare time, Krista likes cross stitching, puzzles, and video games. She currently has a 10-month-old kitten who likes to test how high he can jump while pretending to stalk her.
Customer Service Representatives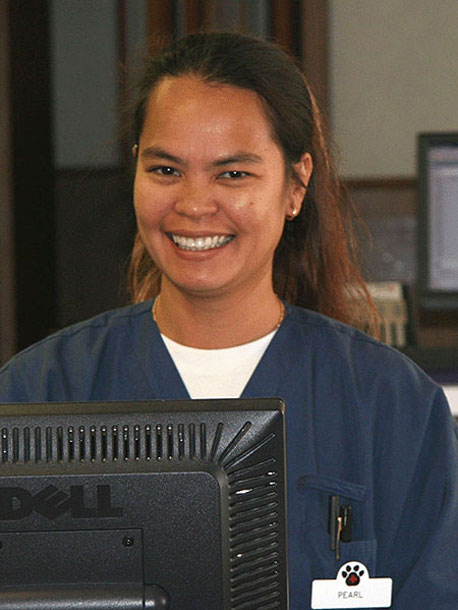 Pearl
CSR Manager
Pearl is an experienced receptionist/
technician with a contagious, warm smile.
She lives in the East Bay with her husband and "babies" Sniper, Maxx, and Esmeralda. She says, "I love the people I work with and enjoy meeting new and current clients and their 'babies'."
Pearl joined us with 10 years experience working at Colma Pet Hospital and Bayshore Hospital. No matter what is going on, she always seems to have a welcoming smile.
Hospital Manager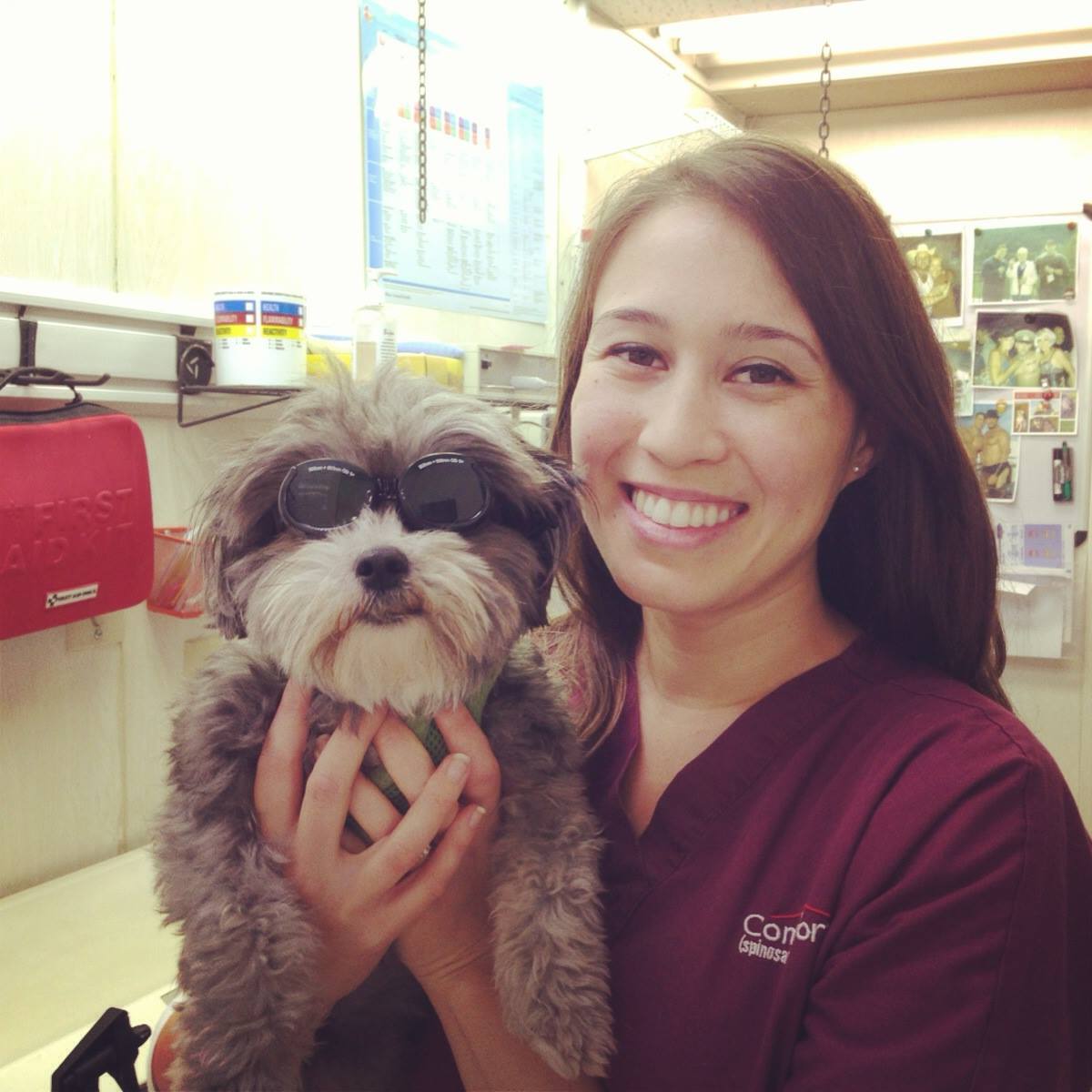 Jen
Hospital Manager
Jen is our Hospital Manager. She graduated from UC Santa Cruz with a Bachelor's of Science in Biology. Jen joined San Bruno Pet in 2007 originally as a Customer Service Representative and has been a member of the San Bruno Pet Team ever since. Jen functions not only as our Hospital Manager, but also as our Human Resource Manager here at San Bruno Pet.
She lives on the Peninsula with her family which includes her Maltese Chewie, Boxer mix Izzy, and her cats Bitty, Frisco, and Nimbus. She enjoys hiking through the coastal hills and Pacifica trails. She is also a passionate Golden State Warriors fan. Jen cares deeply about all of our patients and always tries to greet them with a smile.