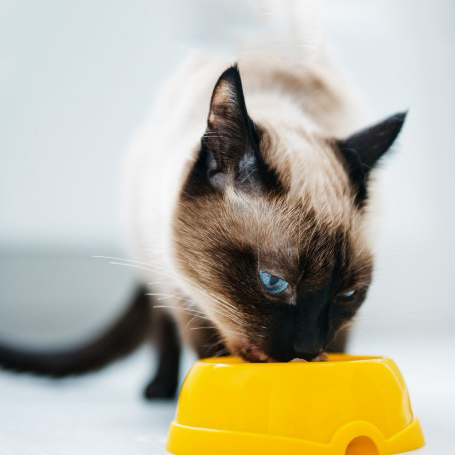 You are what you eat–and so's your pet! Preventative care starts with food.
A nutrition-rich diet is your pet's first line of defense. Proper daily nutrition is an important factor in keeping your pet healthy, bolstering the immune system, and supporting normal development in younger animals.
Every pet's nutritional needs are different, based on age, lifestyle and any medical conditions they may have, so knowing what to feed them can be complicated. Pet food education is a great way to learn important facts about beneficial nutrients, food safety, and breed-specific feeding requirements.
Your pet depends on you to make the right nutrition choices for them; make sure you know how.
Have questions or concerns about your pet's nutrition? Schedule an appointment with a San Bruno Pet Hospital veterinarian today.