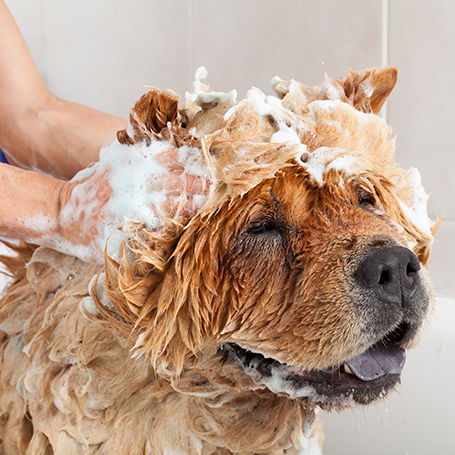 More than just a shampoo, therapeutic bathing includes many services that have both health and hygienic benefits. Those services include:
• Bathing
• Nail clipping
• Ear cleaning
• Parasite control consultation and treatments
• Anal gland expression
We recommend therapeutic bathing every 4 – 6 weeks to avoid matting of the coat, reduce the possibility of skin conditions, ear infections, and for seasonal hair removal.
For more information on our therapeutic bathing services or to make an appointment, call us at (650) 583-5039.