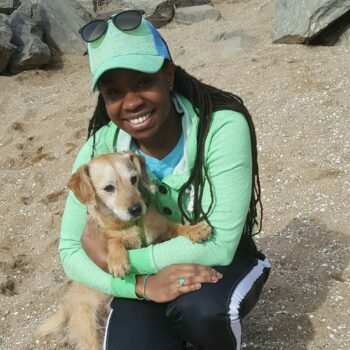 Dr. Dewar is originally from San Diego, CA but visited the bay area numerous times as a kid and relocated here just prior to the Covid-19 Pandemic. She received her Doctor of Veterinary Medicine degree from The Tuskegee University College of Veterinary Medicine in 2014 and since, has worked with companion animals, some exotics and wildlife species along both East and West Coasts.
She adores Elephants as they are her favorite animals and even went to Thailand to volunteer and rehabilitate them but her focus right now is dogs and cats particularly geriatric medicine with a special interest in dental health.
Dr. Dewar loves traveling, meeting new people and learning about new cultures as well as sewing, listening to music and taking lots of naps. In between all of these activities, she can't wait to see and treat your fur babies at San Bruno Pet Hospital!