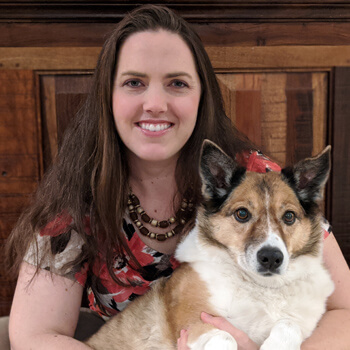 Dr. Harrington is a Bay Area native. She attended Duke University for undergraduate studies and UC Davis for veterinary school. She's been practicing in the Bay Area for several years, but is excited to be a part of the San Bruno Pet Hospital family.
Her veterinary interests include internal medicine, dentistry, ophthalmology and hospice care. She also has a love of horses and can share some fun stories about equine medicine from veterinary school and internships.
Dr. Harrington currently has one four legged child, a mixed breed dog named Kylie, whom she adopted during vet school. Her husband and young daughter keep her busy the rest of the time. She enjoys hiking, cooking, gardening and she's hoping to have more time for horseback riding – specifically dressage and eventing.